Regular price
Sale price
$25.00 USD
Unit price
per
Sale
Sold out
It contains:
1 Conditioner Hair Support Bar:

Mint, Rosemary & Eucalyptus
Provides strength for damaged hair and hydration for tips. Mint stimulates circulation and with its freshness reduces itching of the scalp. Rosemary is a hair stimulant that improves the structure and texture of the hair, regulates sebum, and prevents it from drying out. Eucalyptus stimulates the hair follicles, so gently massage it for maximum effects.

Instructions:
Starting from the tip of your hair and working your way up (if you have greasy hair, apply from the tips to the mid length of your hair; if you have dry hair, apply all the way up to the scalp), massage your hair so that the ingredients of the conditioner can interact with your hair, and rinse.
Ingredients:
BTMS-50 (Croda), Organic Shea Butter, Organic Coconut Oil, Cocoglucoside, Cetyl Alcohol, Green Oxide Color, Peppermint Essential Oil, Rosemary Essential Oil, Eucalyptus Essential Oil, Preservative Wheat Germ.
To extend the lifespan of your bar, rinse it after each use with warm water and place it in a dry and cool place away from the sun. Each bar has a lifespan of 40-50 washes, however, this may vary depending on the size of the area they are being used on and the intensity in which they are used. The approximate weight of each bar is 85 grs. The consumption of this product is the responsibility of the user. The use of this product may cause irritation or allergic reactions in some people, it is recommended to take a patch test before use.
NO PARABENS • NO ALUMINIUM • NO SYNTHETIC FRAGRANCES • NO DYES • NO SULPHATES • NO SILICONES • NO PALM OIL • ZERO WASTE • CRUELTY FREE
This product is not intended to diagnose, treat, cure, or prevent any disease.
YOU ARE SAVING UP TO
View full details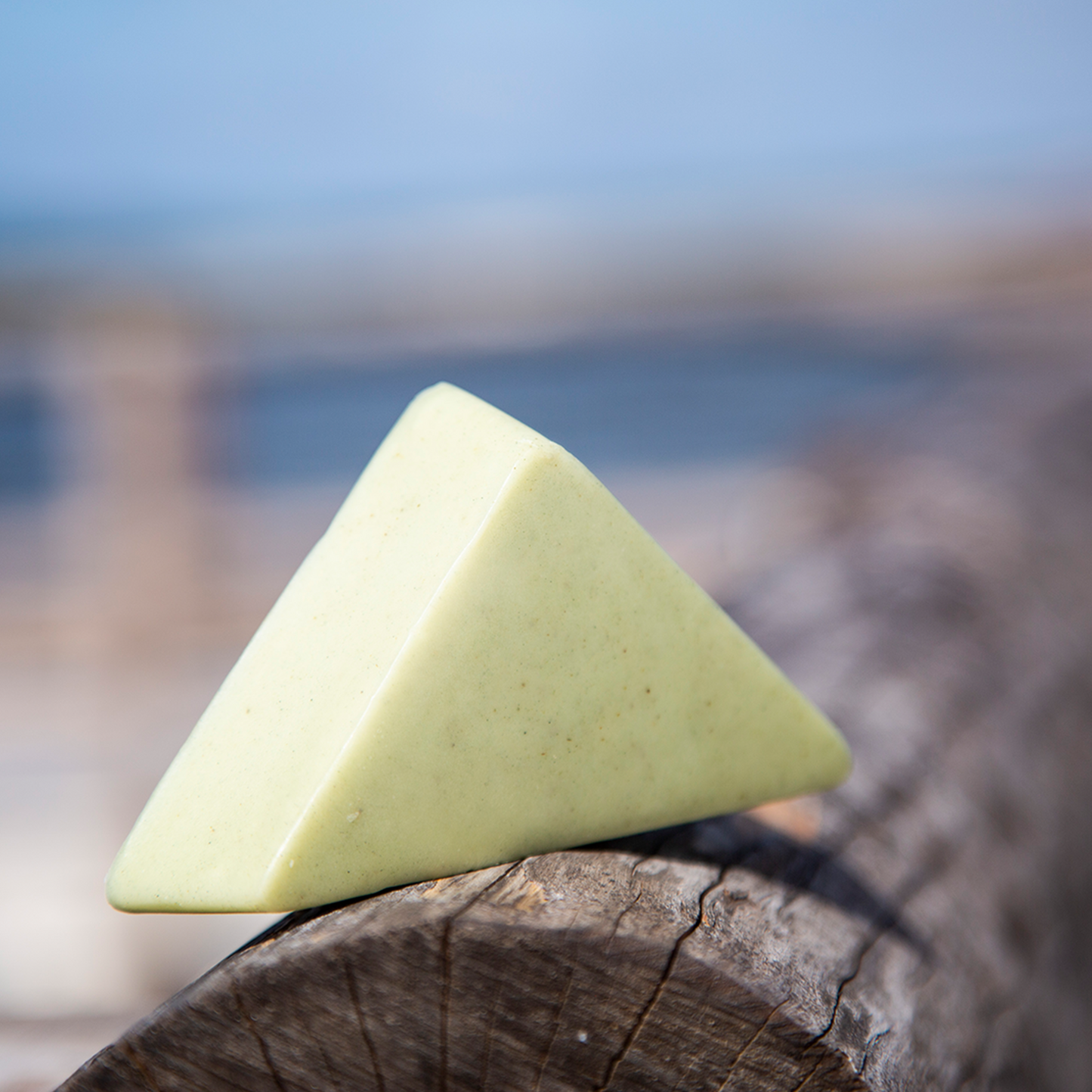 Product recommendations
Vendor:

Regular price

$48.00 USD

Sale price

$43.20 USD

Unit price

per

Vendor:

Regular price

Sale price

$48.00 USD

Unit price

per

Vendor:

Regular price

Sale price

$48.00 USD

Unit price

per

Vendor:

Regular price

Sale price

$44.00 USD

Unit price

per

Vendor:

Regular price

Sale price

$25.00 USD

Unit price

per

Vendor:

Regular price

Sale price

$41.00 USD

Unit price

per